Religion – Remembering St Paul VI our School patron
The 29thMay has been dedicated to remembering St Paul VI, the patron of our school. He became a Saint on 14th October 2018. To launch our R.E. home learning this week, we will focus St Paul VI and his work  spreading the Gospel of Christ; he was a prophet of our Church facing outwards, looking to those far away and caring for the poor.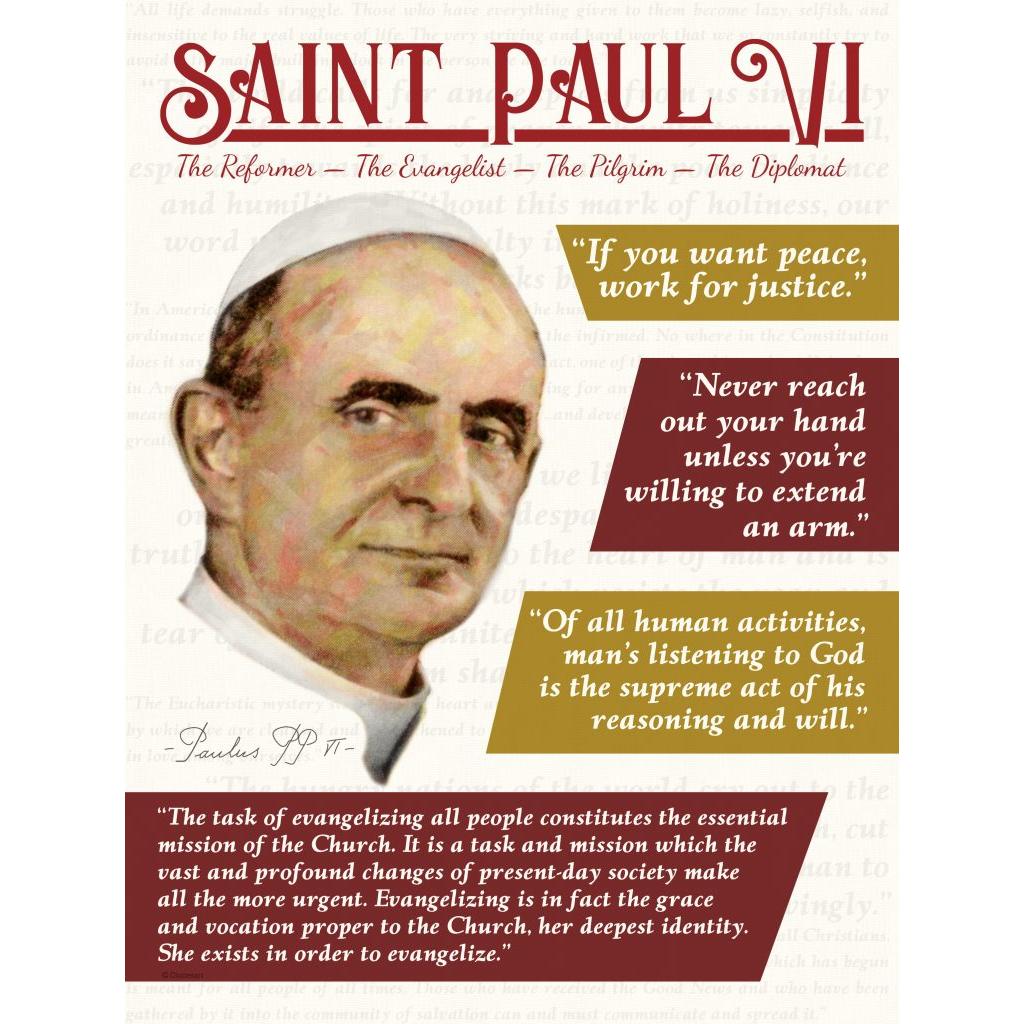 Activities
Saint Paul VI believed that we should work to serve the poor and the hungry.  Click on the link below to look at the work of CAFOD – the Catholic Agency for Overseas Development. Take part in their jar of hope activity.
https://cafod.org.uk/content/download/51954/730677/version/1/CAFOD%20project%20ideas%20-%20Jar%20of%20Hope.pdf
Say this prayer from the Cafod Website
Your loving care
Lord Jesus,
when you walked with us on earth
you spread your healing power.
We place in your loving care
all who are affected by Coronavirus.
Keep us strong in faith, hope and love
Bring relief to our sick,
console our bereaved,
protect those who care for us.
We lift our prayer to you Lord,
and trust in your infinite mercy,
as we wait for the daybreak.
Amen.
http://popepaul.herts.sch.uk/wp-content/uploads/2015/08/ppnewlogo.png
0
0
Margaret Joyce
http://popepaul.herts.sch.uk/wp-content/uploads/2015/08/ppnewlogo.png
Margaret Joyce
2020-06-05 08:32:35
2020-06-07 16:39:34
Religion - Remembering St Paul VI our school patron